September
2007
Moving the Bryn Celli Ddu stone
Posted by Pip Diment on
27
September
2007
Moving the Bryn Celli Ddu stone from upper archaeology into its new home in the Origins exhibition.
Having moved most of the Early Christian Monuments to new homes already, we looked into the final stone – the Bryn Celli Ddu stone. This stone is from the Bryn Celli Ddu tomb (Anglesey) which is one of the best preserved passage tombs in Wales (for more information see this Rhagor article). We thought it was quite small, and shouldn't be too big a problem - we were wrong! It went right down to the floor, and was encased in a concrete block. We needed help. We called on Nigel Brake from Penybryn Engineering who had already helped us with the ECMs and has helped us many times with other specialised lifting, moving and metal work around the National Museum Cardiff.
Over the course of 10 days, we made a plan to remove the stone upwards out of its casing and onto a pallet for moving to the new gallery. In order to do that we needed to remove some ceiling tiles to create enough space above the stone. The lifting gear was brought in, curators and conservators watched anxiously as the stone was secured to the lifting gear and then removed from the concrete support. It was lifted clear and then carefully laid on a pallet. Jackie Chadwick, Archaeology Illustrator, took the opportunity to photograph and draw the stone in detail as it hadn't been seen in its entirety since 1979. Interestingly we made our own archaeological discovery: as the stone was removed we found evidence of a very different attitude to conservation – cigarette butts in the base of the stone meaning it most have been ok to smoke in the galleries then – unlike today!
Finally it was time to install the Bryn Celli Ddu stone in it's new support in the Origins Gallery. You'll be able to see it in all its glory when the exhibition opens in December.
Exploring Our Woodlands
Posted by Gareth Bonello on
26
September
2007
Hello everyone! I've decided to start a blog about the newest and (in my opinion) coolest project here at St Fagans: National History Museum. I have been appointed 'woodlands facilitator' and it is my job to facilitate the woodland as much as is humanly possible.
First I think I might tell you a bit about my own background. My name is Gareth Bonello and I am 26 years old. I am originally from Cardiff and despite living in the city I developed a deep love of nature which led me to study Zoology at the University of Bristol. After graduating in 2002 I worked for the BTO (British Trust for Ornithology) conducting bird surveys throughout the North West of England. I returned to Cardiff in 2003 where I worked as a Natural History Facilitator at the National Museum Cardiff for three and a half years.
I began working at St Fagans National History Museum in May 2007. I also have an interest in Photography and Film and I and am about to complete an MA in Film at the University of Wales Newport. If I ever have any spare time I like to play my guitar, eat and sleep!
The Project
Enough about me, what about the project? Well it has three main branches:
Education
Nature Path
The Web
Firstly, the project is an educational project aiming to teach people about the natural history of the forest, sustainability and a lot more besides. During the school term I shall be running workshops for schools inside the woodland here at St Fagans. The workshops will incorporate such activities as mini-beast identification, tree biology, PE and Art. During the school holidays I will be running activities for families based on a woodland theme.
Secondly, the project aims to put a new nature path in place. This will run through Beech woodland to the rear of the Celtic Village where a new entrance shall be in place. Along the path there will be interpretive panels with information about the natural history of the Beech Wood and uses of woodland throughout history. I'm also hoping to get a chainsaw sculptor in to make some interesting carvings and the new Celtic Village interpreter Ian Daniel is hopefully going to make some wooden carvings of figures from Celtic mythology.
Thirdly, the project will go online. Wildlife camera specialists Eco-Watch (who did BBC Springwatch) are going to help put in nest box cameras, bird table cameras and pond dipping cameras ready for the spring. In addition I shall be filming and taking photos throughout the year and posting pictures and movies on the web to keep you abreast of the latest developments.
The wildlife here is pretty impressive with Lesser Horseshoe Bats roosting in the barns, Great Crested Newts in the ponds and mind boggling varieties of Insects, Birds and Mammals; I think I've got my work cut out for me! The website will also feature educational games and resources for teachers as well as links to this blog and to other websites dedicated to woodland wildlife.
I'm going to aim to write on here once a month, but I'll write extra bits when really interesting things happen! In the meantime have a look at these websites to find out more about woodlands and the animals that live there:
BBC Autumnwatch
BBC Springwatch
The Woodland Trust
Nature Detectives
RSPB
Here are some photos that I've taken recently: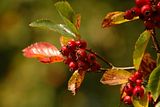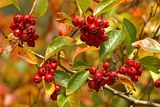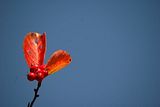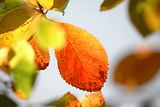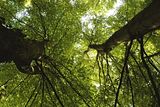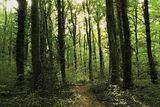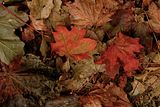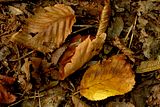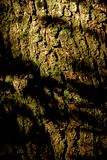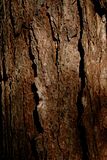 The Exploring Our Woodlands project is funded by Legal & General and Cardiff Council through Cardiff Council Communities Landfill Trust;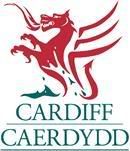 Somebody reading...
Posted by Gareth Bonello on
20
September
2007
Wow! Somebody has been reading my blogs. Not sure if that makes me feel good or not, but it's a start. As the comments were in Welsh, I'll answer their queries in the Welsh version.
Since the last instalment, we've been struggling with a few technical glitches in Oriel 1 which are constantly random. The timed system doesn't come on at the allocated time, some pictures have disappeared off one of the touch screens, some of the listening posts are tempremental. There must be a technical term for 'Gremlins', but I prefer to imagine little green creatures eating the wires.
I'm involved in setting up two exhibitions for 2009/2010 at the moment. One is an exhibition of Italians living in Wales, and the other is on British Sign Language, which will draw comparisons between BSL and Welsh - a radical, new approach to the way BSL has been viewed in the past.
We also held a very successful Hindu festival, and will be celebrating the re-opening of the temple in Grangetown, Cardiff this Saturday the 22nd. Come along to sample the sights, sounds, food and fun!
Other than that, I've been meeting with a community from Johnstown to collect the objects that they've curated for our Community Dresser. If all goes well, they will be on display well before Christmas.
Last, but not least, an exhibition by Mary Lloyd Jones, the internatinally renowned artist, called First Language, is being set up at the moment. It will open officially on October 4th.
Please feel free to comment - at the moment I feel that my blogs are very technical and rather lifeless. If people comment, maybe I could relax a bit and adopt a more conversational tone. See you soon!
Origins and Early Christian Monuments
Posted by Pip Diment on
13
September
2007
Our Early Christian Monuments (ECMs) are stones that can tell us about individuals, their beliefs, burial practices, languages, art and technology from the past. Some of them are huge and very heavy which makes them difficult to move and install. We were helped by Nigel Brake from Penybryn Engineering and Chris Perry from our Industry Department. You can also see Dr. Mark Redknap (Medievalist) from our Archaeology Department helping with the ECMs and ensuring their safety as they are being installed. It's nice to see people are willing to get stuck in and help!
An 'A' frame is used to raise and lower the ECMs. This is the frame from which the winch is hung to support the ECM and lift it up. The ECMs have got inscriptions on them from Early Medieval times that we can't scratch or damage so great care must be taken over moving them. Special steel supports have been made for the larger stones allowing them to be held firmly in place.
New gallery installation - Origins: in Search of Early Wales
Posted by Pip Diment on
11
September
2007
Before the contractors arrive on site our temporary exhibitions gallery looks almost empty. We used to use this gallery to hold large exhibitions at National Museum Cardiff and are now redisplaying and reinterpreting our Archaeology collections here in a new exhibition called 'Origins; in Search of Early Wales'.
We've installed some Early Christian monuments (ECMs) already and some are lying on pallets waiting for more action to take place. Dysons are the contractors responsible for creating the new exhibition space prior to us installing all the objects to bring it to life. They are due on site shortly to begin the construction in earnest.
The cases are from a previous Archaeology exhibition we did in partnership with the British Museum and others called 'Buried Treasure' about archaeological treasures from our collections and how they were found. We've had them refurbished and recycled for this exhibition to complement new ones we've bought especially for the new Origins gallery. The heavy steel bases and supports for the ECMs look good enough to be in the display themselves, but there are other plans for the finished look. The floor is protected in areas so the installation of the steel bases and ECMs does not scratch it. The ECMs weigh up to 2 tonnes each so moving them is a serious business involving heavy lifting gear, engineers, curators and conservators.
Oriel 1
Posted by Anna Gruffudd on
6
September
2007
Wel dyma fi eto, mis yn ddiweddarach er mawr cywilydd, a finne wedi addo straeon am fywyd a chymeriadau Oriel 1.Rwy' wedi bod ar y galifant dros yr haf ar wyliau yn bwyta lot gormod o hufen ia.
Mae'r Oriel wedi bod yn llawn dros yr haf a phob math o bethau wedi digwydd! Penwythnos diwethaf roedd Pwyllgor Puja Cymru yn dathlu eu cysylltiadau a'r Oriel a chafwyd sioe ffasiwn, sgyrsiau a cherddoriaeth o India yn treiddio drwy'r Oriel. Ar hyn o bryd mae'r ardal arddangosfeydd arbennig braidd yn llwm yr olwg, gwagleoedd ac olion papur wal gwaith yr artist Marc Rees yn dameidie ar y wal. Wir, roedd gweld ei waith a gwaith yr artistiaid Peter Finnemore, a Bedwyr Williams yn dod i lawr yn dristwch mawr! Rwy' wedi gweld eu gweithiau'n sbarduno cymaint o ymwelwyr i chwerthin, sgwrsio a chanu (!)yn yr Oriel.Beth bynnag, mae'n amser cyffrous, mae'r waliau gwag yn aros i'w llenwi gan waith Mary Lloyd Jones. Bydd ei gwaith yn cyrraedd ddydd Llun ac ar y 4ydd o Hydref fe fydd lansiad y gwaith ac fe fydd hi'n rhoi sgwrs yn yr Oriel. Bydd gweithdai celf wedi seilio ar ei gwaith gyda'r cert celf yn ystod Hydref hefyd! Roedd y cert celf yn lwyddiant yn yr Oriel yn ystod mis Awst. Yn ogystal ag ysbrydoli'r plant yn yr Oriel bu Tracey Williams, un o'r artistiad a oedd yn gweithio gyda'r cert yn gyfrifol am fy ysbrydoli i wario ffortiwn ar baent acrylic i gael potsian fy hun! Ar hyn o bryd rwy'n gweithio ar sesiwn i blant ysgol 5,6 oed i ddefnyddio'r Oriel.Rwy'n meddwl gwneud rhywfath o helfa drysor a chyflwyno'r holl beth drwy ddweud fod Anifeiliad yn byw yn yr Oriel ac eu bod nhw'n frindiau arbennig. Ond weithiau fy mod i'n drist iawn oherwydd fod fy ffrindiau i'n cuddio a weithiau mod i'n methu dod o hyd iddyn nhw. (Mae bob math o ddreigiau/cwn/ceffylau yng nghudd yn y gwrthrychau). Dim ond syniad! Rwy hefyd wedi bod yn gweithio ar sioe luniau i blant am begs dillad!!..Ym ie, cawn weld am hwnna!